Microsoft no longer supports Windows 7, but several users are still crazy about the once-popular OS. After its launch, Microsoft released Windows 8, 8.1, 10, and even Windows 11, but Windows 7 still holds the top position as the most favored OS for many. So, if you still want to download Windows 7 officially and legally, follow our tutorial below. We have added official download links for Windows 7 ISO images, and all of them are legal and legitimate. On that note, let's go ahead and find working links for Windows 7.
Download Windows 7 ISO Officially from Microsoft (2023)
Microsoft officially ended support for Windows 7 back in 2020, and thereafter, it stopped offering the option to download Windows 7 ISOs. Although it was allowing users to download Windows 7 ISO files from its recovery page until 2021, that option has also been removed now. Thankfully, some official download links are still active, and you can use them to download the ISO files. The links are directly from Microsoft's servers and are absolutely legitimate. We checked the links on VirusTotal, and none of the security vendors flagged it. Check out the test result right here.
For your information, the Windows 7 ISOs are available for both 32-bit and 64-bit PCs and are available in English (US) language. You can legally get Windows 7 Service Pack 1 (SPI1) ISOs for Home Premium, Ultimate, and Professional editions. With all that said, let's now move to the download links.
Click on the direct links below to download the Windows 7 ISO image on your PC.
2. The file size is around 3.8GB for 32-bit images and 5.5GB for 64-bit images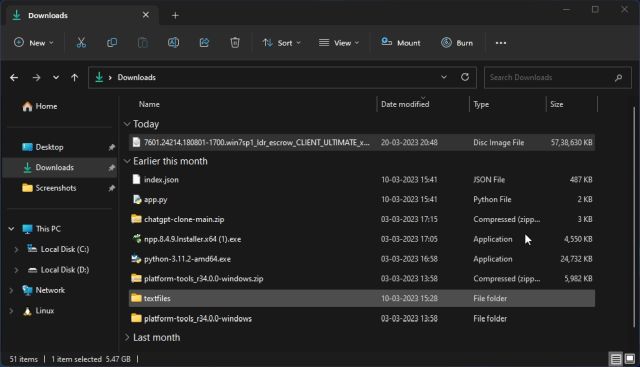 3. Once downloaded, you can use Rufus to create a bootable USB for Windows 7 on your PC. For those unaware, Windows 7 supports both GPT and MBR partition styles. If you are dual-booting Windows 7 with another OS, then remember to select GPT, which is a modern standard and supports UEFI mode as well. On older computers, choose "MBR".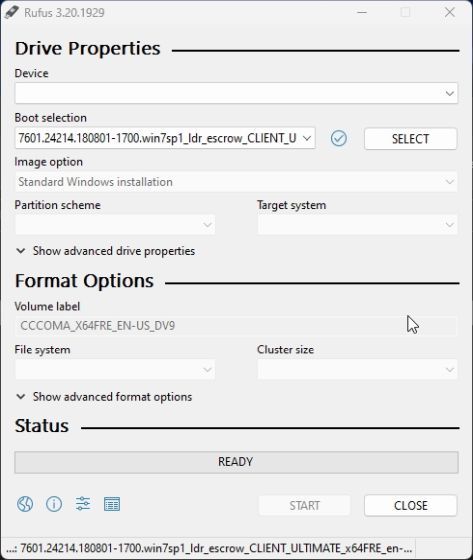 4. To test the Windows 7 OS image, I installed it on my computer and it went fine without any errors. So go ahead and check out the Windows 7 ISO image and install it on your PC for your special use case.
How to Download Windows 7 Officially and Legally
Install and Run Windows 7 on Your PC
So this is how you can download and install Windows 7 officially and legally in 2023. I have only provided working links from Microsoft's server, and as I tested it, they are completely legitimate. Anyway, that's pretty much it. If you want to download Windows 11 ISO officially, follow our linked guide for a detailed tutorial. And to find a list of the best Windows 11 apps, follow our curated article. Finally, if you have any questions, let us know in the comment section below.